RCS Performance Transmissions
RCS Performance Racing Transmissions are spec clearance and recalibrated for the demands performance places on them. Built with every friction part new, along with new bushings, bearings and gaskets. Hard core parts are inspected and measured, then either replaced if outdated, weak, worn and or broken. Each unit part is meticulously cleaned and inspected, re-machined and painted if applicable to those parts, while each transmission is tested for seal and clutch leaks prior to installation or shipping. RCS uses the highest performance transmission parts available from today's performance transmission part industry.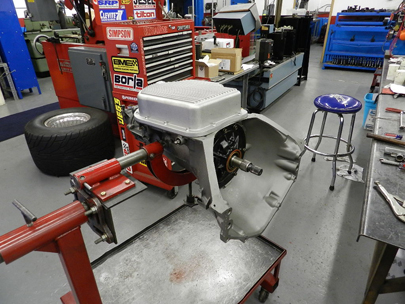 Racing Clutches and Flywheels, Scatter Shield Bellhousings and Hydraulic Throwout bearings are a must when you decide to install a 5 or 6 speed manual transmissions. There are a number of different options related to both a transmission strength and gear ratios. Engineering the correct gear ratios will make the world of difference in allowing the power band to felt by the driver.